It's the start of another week...one day closer to Christmas.
This past Saturday night, I had a chance to play around
with a set of new rub-ons from Bo Bunny that I picked up
on my last trip to Archivers.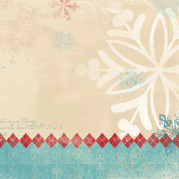 I don't use rub-ons all the often, but every now and then,
I like to play with something different and something
that gives me an opportunity to whip up lots of cards
All of these cards are pretty self-explanatory.
What I love about rub-ons is that, when you patiently apply
them, the finished surface is so smooth, almost like
it's printed onto the surface.
I just added a stamped sentiment and a little bling
Here are a few more cards using different images from the set.
So that does it for today.
I hope you will make plans to stop by tomorrow over at
I will be sharing another post there as December's Guest Designer
and I'm really looking forward to it!
Thank you for coming by The Open Window.
Let me know you were here, make sure there is an
email that I can respond to and I will pop by to say hello!
Stamps: Various sentiments from Hampton Arts, The Paper Company
Embellishments:
Rub-ons by Bo Bunny, Stickles, gems & mini brads from Recollections