Now it's time for two completely different creations.
This first one if for a few of different challenges.
Jenny challenges us to use
ribbon
and have a
vintage
theme. I can say that the ribbon IS vintage, as it's
going on 25 years old : )
I thought I would also enter this for the
Pile it On
challenge...
'Think Spring'
The Cuttlebug EF
flowers
with
the
background vines
have an
'air of spring about them'
which inspires me, anyway : )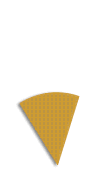 I am also entering this card over at
365 Cards
.
This challenge is
'Digging Deep'
and
requires 3 things:
1. Something over 1 yr old
2. Something you were given but never used
(the tissue paper was an RAK)
3. Something you forgot you had
(the fabulous Martha DP, which I will be using now!)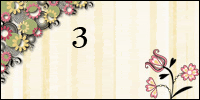 I am also entering the above card for:
Both are Clean & Simple challenges.
Another take on CAS is this little baby card.
I must say, I am SO thankful for challenge blogs
right now. When you are having trouble getting
your creative juices flowing, using a challenge to give
you a framework to start in is the perfect solution.
I know that we hear that all the time over at
The Play Date Cafe
...speaking of which...
There is still a little over 24 hours for you to play with us
this week. It's an easy CAS challenge as well.
Black & white
with a
'splash' of orange
.
So if you are looking for a quick JOLT of creativity,
get your fix over in
The Cafe
!