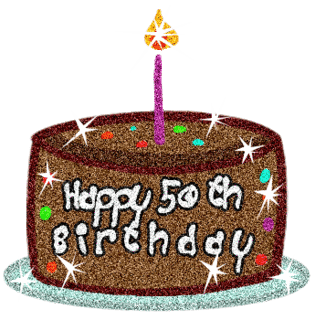 It is indeed a milestone birthday for me.
Thank you all for the birthday wishes that I have
been receiving over the past few days.
It has definitely been a time to contemplate the question
'how did this number come so quickly'?
I was thinking about it earlier today that 10 years
ago, there were a few celebrations for my
40th because at that time, I still had my store open
and between a variety of stamp clubs, regular customers
and other surprises, it was an easy time to celebrate.
Here I am 10 years later...10 years older...
with
a whole new batch of friends
from virtually
all over the world...thanks to your visits to
Julie's Open Window.
How will I be celebrating?
I enjoyed a lovely dinner with parents last night
and will be having a fun dinner out with my children
and 3 grandchildren tonight.
On Saturday, Paul and I will be heading up to Madison, WI
for a couple of days and staying at the Hilton Garden Inn
which is 'literally' attached to ... wait for it ...
an
Archiver's Store
!
So over the weekend, I am going to spend an afternoon
using their workroom to have a little creative time.
Paul is going to bring the laptop and some movies
and have a little relax time.
As a little tribute to him, I created a card that
shares my heart towards my dear Paul...
Today is my last day hosting
It has been such a terrific week!
For my last 'official' post for
Unity
,
I thought I would share 3 different projects
using their newest stamps called
'Itty Bitty'
Most of you know that I am not one to do a lot
of coloring, but these stamps make it so easy!
This set is called
'Rain or Shine'
.
I used my Paisley EF from
Cuttlebug
for the base card.
I have been waiting for just the right project to use these
sweet blue rhinestones. When I bought them, I had always
envisioned using them as raindrops.
Another fun set is
'Sit.Eat.Enjoy'
What a great little set for all sorts of invites.
I called on my Swiss Dot EF this time.
Labels One from
Spellbinders
create a nice frame
and I pulled out some really old designer paper for
the faux tablecloth. That's my
BOO
for this week!
My final project is a little something for the holidays.
This is
'Merry & Bright'
Lots of possibilities...lots of fun!
Have you seen
Unity's

'Itty Bitty'

stamps
yet?
Now you have!
So how would you like an opportunity to
win a set of Unity stamps
?
All you have to do is leave a comment on each of my
GIU posts for this week (M-F). That's it.
You will have through Sunday to do so.
On Monday, when I return home from the weekend,
I will randomly draw one winner from the comments left
and announce it here on my blog.
Thank you for joining me this week for
'Growing in Unity'
.
I've had an absolute blast!